About Me
My Legacy...(continuing)
i try and use my art (whether my paintings, my music; my signs; WHATEVER medium i am using) to reach a part of a persons soul that the spoken word cannot.
To be able to communicate my faith, my passions, even my demons in the night through my art is truly a blessing.
i am honoured and yet challenged to make that message as clear and real for the viewer (or listener) as i humanly can. i get frustrated at my talents, but the saving grace is in knowing there is a higher vision here, and i am just a tool. i hope that through my art you may see something that touches your heart and stirs your mind to something greater than you or me!
i started painting in my late teens and stopped just as quickly when i married in my mid twentys. After a dviorce, i have had the blessing of raising a wonderful son as a single parent! A vast majority of my paintings from before all this drama in my life, i destroyed in one big act of castrating myself from the past.
My painting rebirthed itself after moving to Los Angeles in 2010. The relative fury to which i am now trying to paint is fueled by time being an earnest laborer and also by a confidence in knowing that at some level, my paintings will reach out to you in ways the spoken word cannot.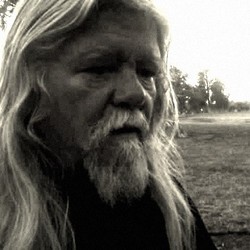 My Contact Information
link: www.x-tianart.00go.com